---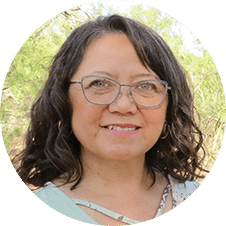 Diane Woods
REALTOR
Raised in Texas, Diane grew up camping, fishing, and exploring the great outdoors with her family. Many weekends were spent at the lakes around Central Texas, and summers were known for heading out on week-long camping trips throughout the southwest. A deep love for Texas and its courageous history, as well as a strong work ethic and sense of responsibility were instilled in her from an early age. That is why Diane is dedicated to serving others, to the best of her abilities, whether it's putting hands and feet to her church work or helping someone with their real estate needs. She is committed to representing buyers and sellers with her servant spirit and kind heart. When the opportunity arises to help someone buy or sell their land or residential property, you can count on her hard work to meet their needs.
Diane and her family have lived in the Rowden area where they have raised longhorns on their small ranch for over 25 years. One of her favorite pastimes is wandering out on her 30 acres, camera in hand, searching for that perfect shot. She and her family still love traveling and exploring new places.
Diane has been affiliated with Trinity Ranch Land in various capacities from its beginning and made the decision to align herself with Trinity as a Realtor because the quality of service TRL provides is unmatched in this industry.