---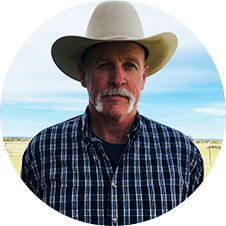 Mike Gray
REALTOR
Mike Gray joined the Trinity Ranch Land Team in 2018, after working in the Oilfield worldwide for 36 years. He has had many experiences traveling the world.
Mike and his wife, Karen made their home south of Cross Plains where he enjoys taking his grandkids hunting and fishing. You may find Mike working outside on his ranch or helping others on theirs. He has a strong passion & knowledge of the land.
He enjoys working with sellers and buyers, whether listing property or finding the just the right place for the buyer. He is knowledgeable in aspects of ranching, cows, equine & wildlife management.
The professional and friendly reputation of the team at Trinity Ranch Land motivated Mike to be a part of this great team and learn from some of the best in the business. Mike believes in treating everyone the way he would want to be treated and strives to make the selling or purchasing process as smooth as possible.